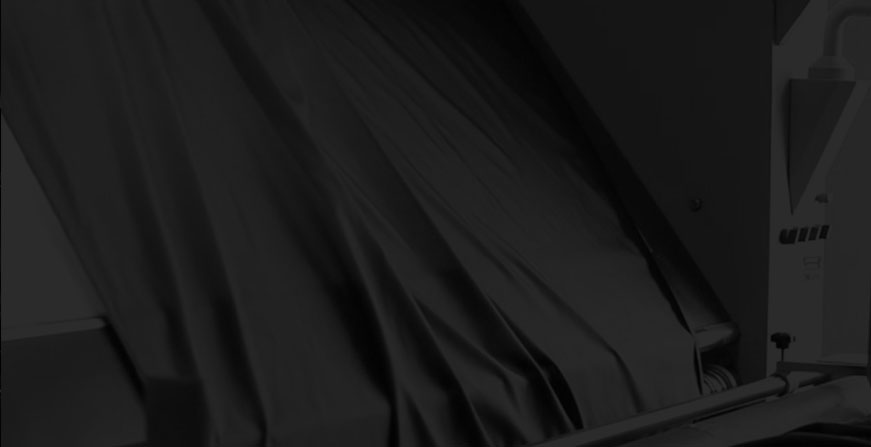 Sustainability & CSR Sourcing Sustainable Materials
Natex is dedicated to contributing to a sustainable change and is ready to engage with you on your sustainable journey.
We are offering several sustainable materials and are continuously adding new sustainable materials.
Certified Recyled Cotton – Recycled Polyester Mix
Cotton fabric cutting waste from garment factories are collected and shredded into fibre, that are mixed and spun with recycled polyester. The cutting waste colours available decides the colours offered at the colour card.
This is new yarns and fabrics made from waste materials with no water, chemicals or dye used in the recycling process.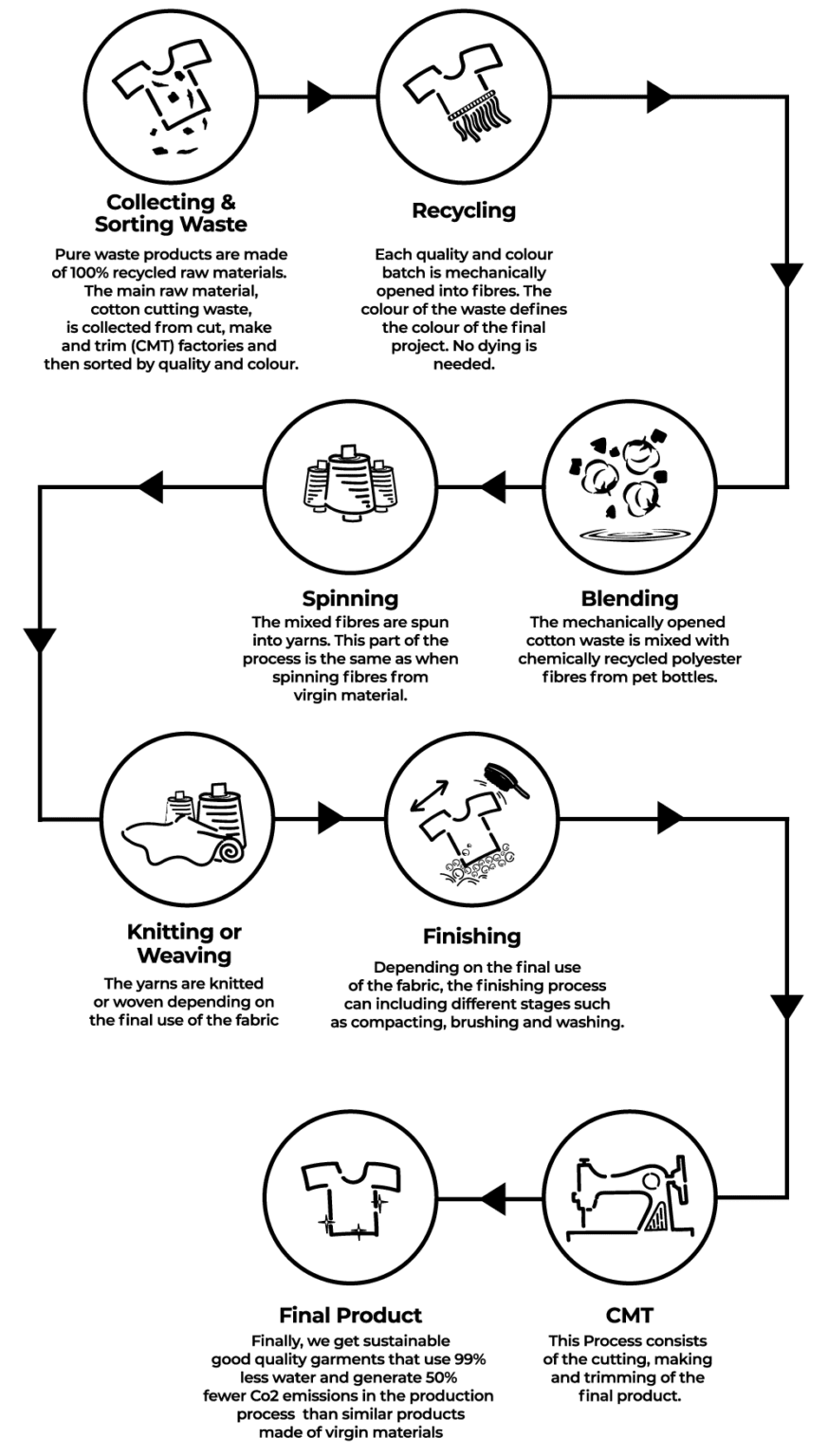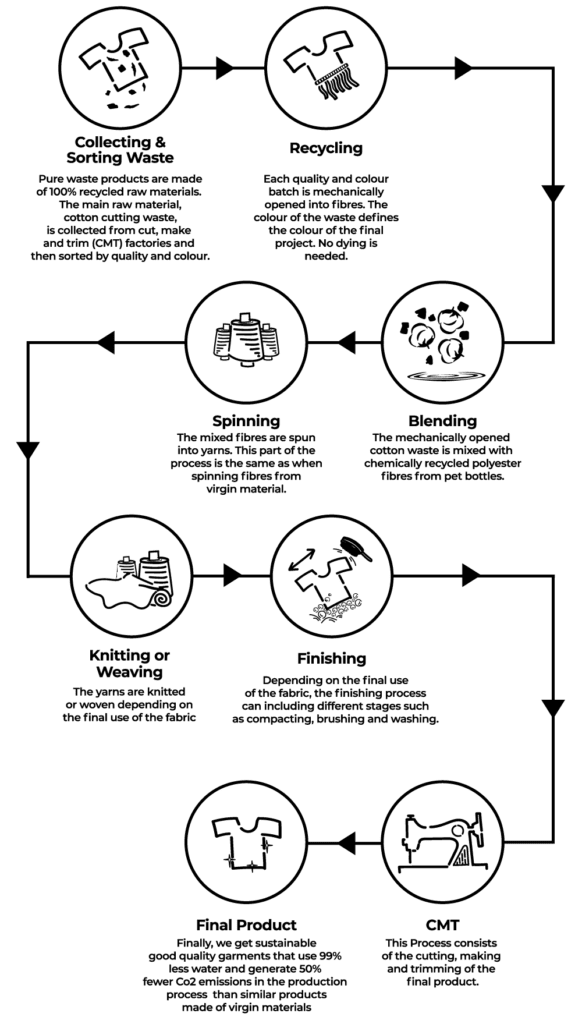 Certified Recycled Polyester
Recycled polyester is made by using recycled PET bottles to spin a new polyester thread. Waste products are turned into garments.
Bamboo
Bamboo is one of the absolute most sustainable fabrics used in the making of clothing. The bamboo plant can be grown in even the most challenging types of soil, and after harvesting it regrows without being replanted. Bamboo also needs no pesticides and complex fertilizers to thrive. In addition, it needs no irrigation to grow.
BCI Cotton
The BCI farmer uses less water and less pesticides. The cotton farmers are trained in better management of the crop and trained and audited according to the health and safety measures set by the BCI organization.
Certified Organic Cotton
Organic cotton is produced without the use of pesticides, hence making it healthier for the environment and the farmers.
Certified Recycled Cotton
Recycled cotton either comes from pre-consumer cotton (cutting waste from the factories) or from post-consumer (your old t-shirt etc.). It is shredded and spun into a new yarn.
Viscose
LenzingTM EcoVeroTM viscose and Birla CelluloseTM Livaeco viscose are both produced in closed production systems, where chemicals and water are reused. The cellulose fibres come from sustainable forests, where a new tree is planted for every tree that is cut down.
Lyocell
Lyocell is also a cellulose fibre like viscose, that is produced in a closed loop system, re-using the water and a non-toxic compound (MNMO) repeatedly.
Please contact us with any request.
Your partner in implementing a sustainable supply chain
As a preferred supplier to brands in Europe, it is our finest obligation to ensure, that our customers have peace of mind regarding how the products are produced. We honor our responsibility of protecting the brands reputation, by giving utmost attention to compliance and sustainability when we design garments and place orders to the factories.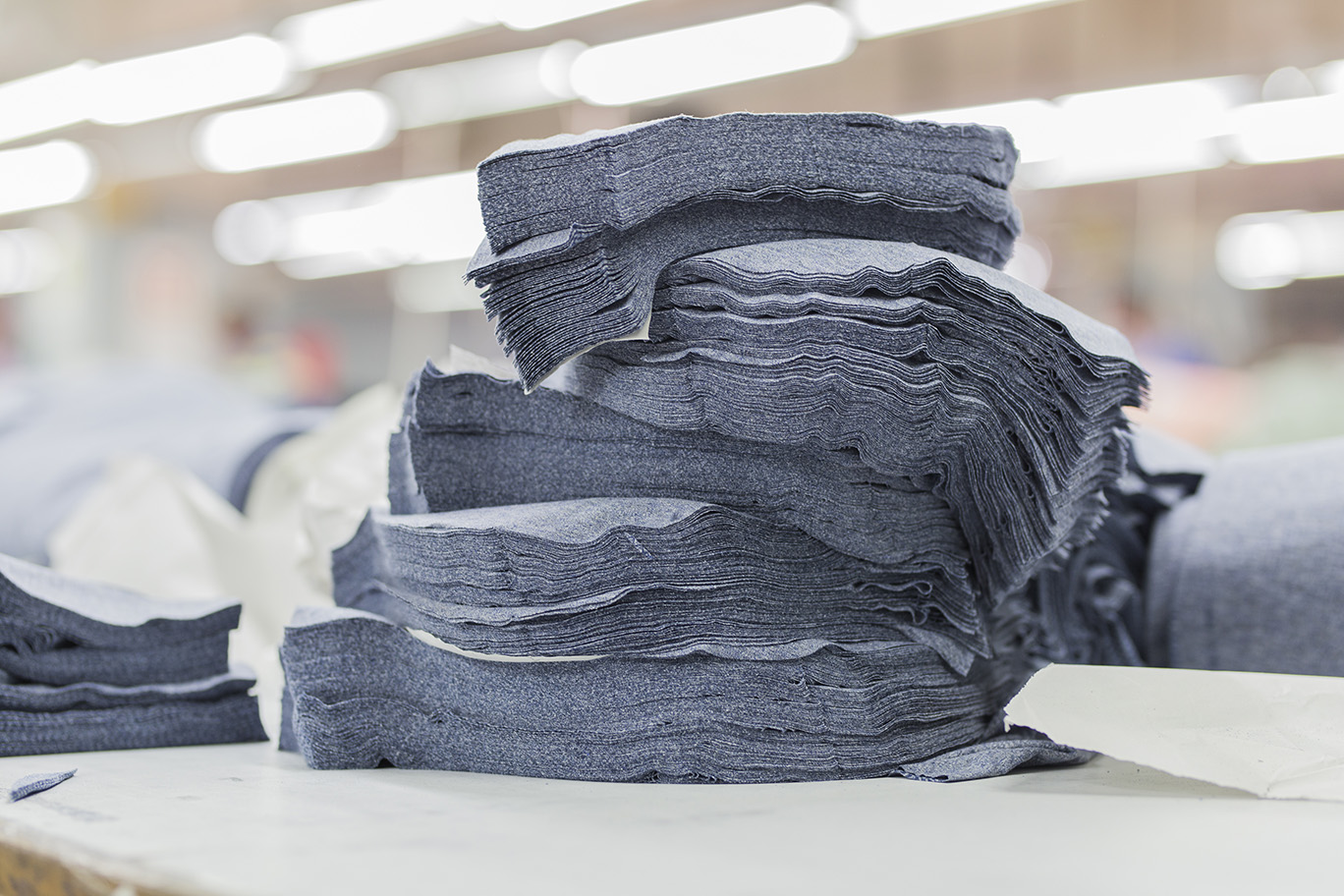 Our Sustainable Supply Chain
Natex is a member of Amfori BSCI, and most of the factories we work with are BSCI audited. Amfori BSCI is an organization, where members can monitor, empower and support the social performance in their supply chain.
For our customers, who are signatories to The Accord on Fire and Building Safety in Bangladesh, we are engaged in close partnerships with factories that are Accord inspected. Our dedicated CSR staff in Bangladesh follow up with the factories on their action plans. Natex can thus be your extended arm locally in Bangladesh to ensure hands on follow-ups on Accord factories.
Enabling and helping our business partners  – step by step –  to prosper in a responsible and profitable way, is what a sustainable supply chain is all about to us. It is an ongoing process, where both large and small achievements are acknowledged and celebrated.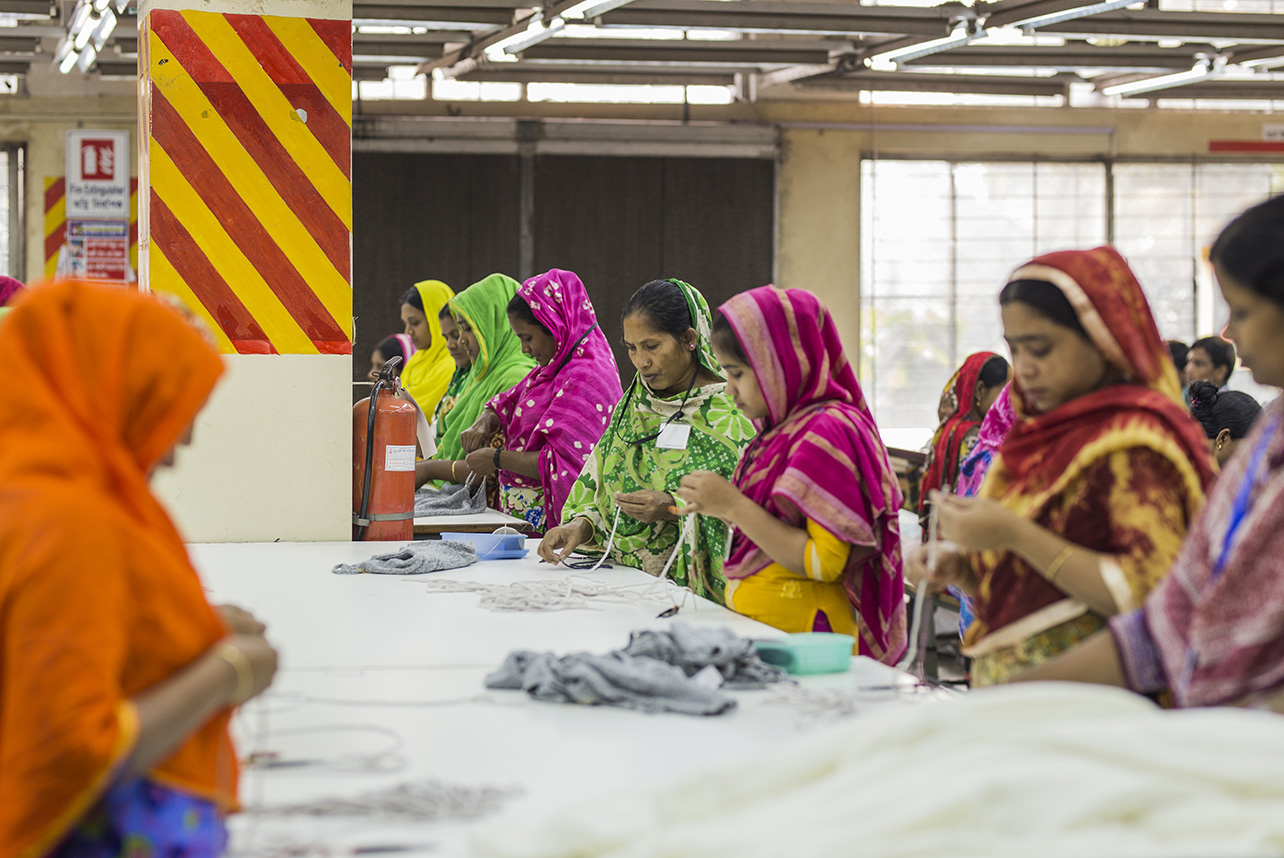 Mulesing Free Wool – only!
We have made a deliberate choice to only use mulesing free wool for all our Merino knitwear. Most of the worlds commercial wool has its origin in Australia. Some Australian farmers use mulesing as a surgical procedure to prevent their sheep from dying from infections caused by especially blowflies attacking the area around the lambs' breech. The skin around the breech is thus cut away to create an area of bare skin without folds to hold moisture and feces – which attracts the blowflies. Mulesing is a painful procedure for the lamb, when it is done without local anesthesia and without proper treatment with antibiotics, which, unfortunately, remains common practice among some Australian farmers.
Natex does not support mulesing! Therefore, we only use mulesing free wool from Australian farms, where the lifesaving procedure on the lambs is performed by licensed vets using the local anesthesia and antibiotics needed to spare the lambs of unnecessary pain and suffering.